Executive Vice President and Chief Financial Officer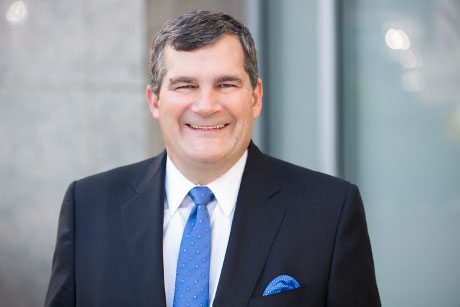 John E. Gallina serves as executive vice president and chief financial officer for Anthem, Inc. As a member of the company's executive leadership team, he oversees the financial operations associated with Anthem's more than $82 billion in annual revenues. Mr. Gallina is responsible for leading treasury functions, such as capital planning, investments and cash management; investor relations; budgeting and forecasting; financial reporting; tax planning and compliance; accounting; and internal audit and compliance. Additionally, he oversees the actuarial functions including pricing, product development, valuation, health care management support, forecasting and other types of actuarial analysis.
Mr. Gallina joined Anthem in 1994 and has more than 35 years of leadership experience designing and implementing business strategies that achieve optimum productivity and cost efficiency. With a career that spans more than 20 years at Anthem, Mr. Gallina has held a variety of leadership roles across the organization. Prior to his current role, Mr. Gallina served as Anthem's senior vice president and chief financial officer for the Commercial and Specialty Business, where he was responsible for the financial and actuarial services for the division and assisted Investor Relations in proactive communications with shareholders and analysts. Other leadership positions held during his tenure include senior vice president, chief accounting officer and chief risk officer; senior vice president, Internal Audit and Continuous Improvement; and chief financial officer for Comprehensive Health Services. Before joining the company, Mr. Gallina spent 12 years with Coopers & Lybrand as an Audit Senior Manager.
Mr. Gallina is a Director of Western Golf Association, which is the trustee of the Evans Scholars Foundation, and a member of the Board of Directors of FORUM Credit Union, the National Organization of Life and Health Guarantee Associations (NOLGHA), and is a member of the Advisory Board of Baby Doctor, Inc. Previously, Mr. Gallina served as the Chair of the Board of the Indianapolis Neighborhood Housing Partnership (INHP) and the Presiding Officer of the St. Theodore Guerin High School Governing Board.
Mr. Gallina received a Bachelor of Science in Business Administration from The Ohio State University. He and his wife Barbara have five children, and reside in Carmel, Indiana.
Download and print biography
Download photograph